Do not repeat the same actions for every product: upload products to database and set up product cards design. It is convenient both for 10 and 10,000 products.
Perfect product cards
with flexible settings
Products are automatically grouped into sections and collections, and can also be manually inserted into website pages.
Create product lists manually or automatically
Advanced description
made of various blocks
Create advanced product descriptions using block editor
«You might also like» in 2 variations
In each product card, you can select products that will be shown as related products
For large online stores with 50+ products, Bazium has a special large menu with categories and subcategories.
Various payment aggregators and banks that allow you to accept payments online

You have access to 50+ payment methods
Bazium allows to sell digital goods: books, manuals, checklists, etc. On your website you can combine selling both of digital and physical products
Product information is put into one module, and then you can add it to different sections and collections in one click
Add one product to several sections and different pages
Online stores made on Bazium are nifty and easy manageable
Advanced mobile adaptation
10 components of successful website adaptation for mobile
Every block has version for mobile
Font size is set both for desktop and mobile
Set up blocks visibility: some blocks can be hidden at certain display resolution
Flexible block settings for 5 different display resolutions
Several types of mobile header logo can be uploaded
Different variants of elements arrangement: put them under each other or scroll them
Block indents settings: adjust both for desktop and mobile
Block background video that is played on mobile
Button variations for mobile
Product cards in online store are adapted for mobile
Encourage customers to buy more and more, use promotions for loyal clients (you can even make them secret - available only to the most loyal ones 🤫)
Promo codes, loyalty program and discounts in online store
Data is uploaded in CSV format and is suitable both for processing with Windows (cp-1251 encoding) and with macOS (UTF-8 encoding)
Export-import supports update of:
Product located in several sections
Product list for "You might also like"
Product card page description
Heading and content of description tabs
Page ID for advanced description
Every product can have several variations: add different sizes, colours, whatever you want!
Every variant is able to have its own price.
It is convenient and allows you to respond quickly to customer requests.

Surely, you can use standard email notifications, which can be sent to several emails
Get notifications about new orders in Telegram
Different shipping methods have different payment options
Accept cash and card payments in your home region, and apply online payments only when delivering to other cities and countries
SEO: be №1 at search engines
Bazium is constantly developing its functionality to correspond with the latest requirements of search engines.
Robots.txt auto-generation:
— Prohibited indexing of system pages
— Specified main page
— Specified website map link
Sitemap.xml auto-generation:
— All pages, products, lists, blog posts are specified
— Pages forbidden for indexing are automatically excluded
Edit robots.txt and page settings
You can set up robots.txt file, disable website indexing, disable indexing of any page
Edit Title and Description
We support 🤘 emoji in title and description.
— Unique address for every page, product, or category
— Redirection to the page without "/" if you write '/' at the end of the link
— Defined rel=canonical
Favicon + Apple touch icon
Upload your website icon , which will be displayed in browsers, search engines, and used on Apple iPhones
Images for social networks and messengers
You can upload a single image for the whole website, or individual image for every page.

Upload it once, and we will make it look stunning in all social media and messengers in formats of image_src, twitter:image, og:image, image
Auto generation of Title and Description for products
For auto-generation, you can use the title, prices, section, article, description and unique text. Automatic generation of title and description for any products quantity
Free SSL certificate for success in search engines
The certificate is assigned in one click and provides both security and better ranking from search engines.
Page marking with headings H1-H4
Control the importance of information by marking up headings
We correctly indicate the type of information and indicate the author: everything, as Google willed in its latest updates
Open graph for organizations is entered right in Bazium
There is no need to use any additional services to submit your business data to search engines
Integration with Yandex Webmaster and Google Console
Insert code and everything works perfectly
Perfect mobile optimization
All websites and online stores are adapted for mobile, that is important for search engines
Mikromarketing of products with schema.org
We transfer information according to schema.org standard: from name and price up to availability and description
Emoji appear in search engine results and attract more attention to website
Understandable page addresses
All addresses in project are editable: from pages to products and sections
Easily edit 404-pages and support customers if they cannot find a page
Set up redirects in Bazium interface using 301 redirects
Images optimization to proper size
We optimize them on the server
Design System saves your time
Adjust everything once, and then just apply to different elements - and that's it!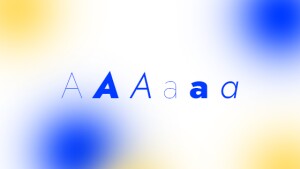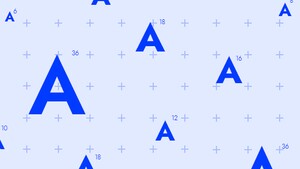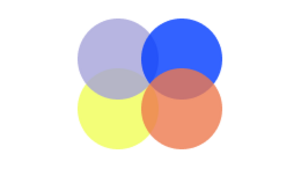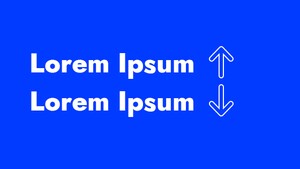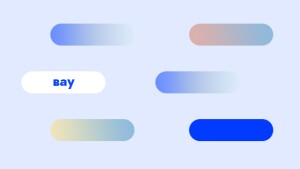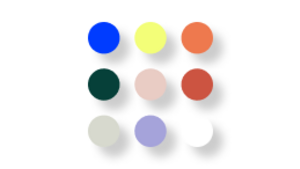 Full list of online store
We are constantly expanding and improving the functionality of online store builder
General
Opportunity to create a full-fledged online store
One product in several sections
Choice of color, size and other product characteristics
Product reviews with links to product cards
Integration with Yandex.Market
Order via Shopping Cart and Quick Buy form
Страницы с описанием условий доставки, оплаты, возврата
Filters for searching products
Pricing and payment
Displaying of current and old price
Acceptance of payments via VISA, Mastercard
Acceptance of e-money: WebMoney, Walletone, etc.
Acceptance of payments via online banks: Sberbank Online, Alfa-Click, Tinkoff, etc.
Reduced commission in Wallet One when accepting payments with promo code "Bazium"
Select payment methods according to shipping methods
Delivery
Various delivery options (courier, mail, pickup, etc.)
Order forms adjusted for each delivery method with the ability to attach files
Different shipping cost depending on order value
Marketing
SEO settings for every product page
Product listings by brands
Creating search engine optimized pages with "related products" block
Discounts with unique promo codes
Discounts for certain order value
UTM tags and referrals in orders
Design
5 variations of product card design
4 variants of product list design
Flexible customization of online store design without coding
Highlighting products in list
Like-a-landing-page product description
Related products in "You might also like" block
"Featured products" block
Nifty details
New Order notifications via email and Telegram messenger
Customization of checkout emails
Different ways of providing additional info about products
Setting up company policy
Comments and reviews in product cards
Individual titles and images for product lists
Measured products
Sell not only in pieces, but also in kilograms, meters, packs
Adding to the cart is possible both in pieces and in any other measurement
Display price per kilogram, and sell even in 100 grams (similarly with any other dimensions)
Also
Unlimited quantity of categories and subcategories
Prohibit or allow ordering more than is in stock
Auto-hide/display of out-of-stock products
Add to cart from product list
Access rights differentiation (editor, manager, administrator)
Ability to attach a file when ordering